From March 20-24, IMST presents next to its extensive products and services for communication technology, the 3D simulation software Empire XPU.
We look forward to many well-known and new faces and wish all exhibition participants a successful week.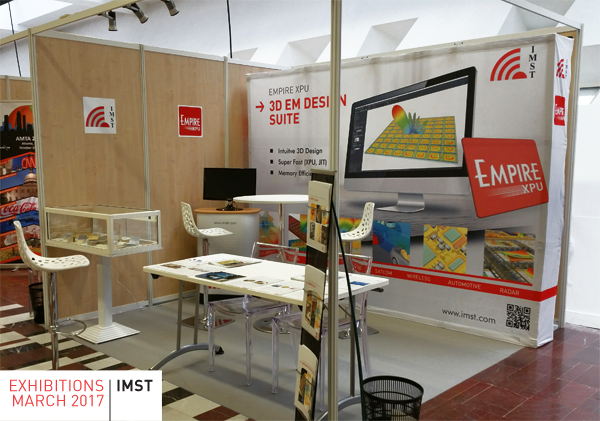 Come and see us:
Halle Havane, booth F1
Please find additional information about the Eucap:
http://www.eucap.org/
For more information about Empire XPU, click
here
.
Do you need an individual offer?
Contact us at contact@imst.de or use our
contact form
.
zurück