Know-How in Electromagnetic Fields and High-Frequencies
We offer specialized training and education for your employees on electromagnetic fields and high-frequency measurement technology. Ask for a customized in-house workshop.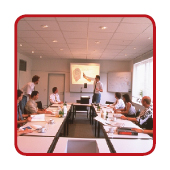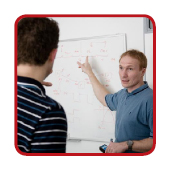 We offer seminars on:
Practical, relevant information about new developments in the fields of standardization and product certification, focussing on EMC and CE
read more
Normative and applied safety aspects of electromagnetic fields in the workplace and for the general public
read more
Technical instruction on everything from measuring scattering parameters to characterization of non-linear RF circuits
read more
Computer-based methods and procedures for calculating electromagnetic fields
read more
Need something else? Let us know. We welcome your suggestions for topics.