Extreme conditions make extreme demands on hardware. Modules for space applications require unique specifications and characteristics. IMST has engineers and scientists with the expertise to develop and manufacture space-certified hardware. We are currently involved in several different research projects and are at the leading edge of this technology.
SANTANA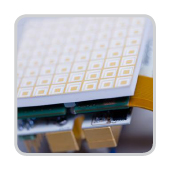 In the SANTANA project, IMST developed transmit (Tx) and receive (Rx) modules for a mobile Ka-band terminal for high data rate communication channels for aircraft or ships. This terminal is equipped with electronically steerable antennas based on digital beam-forming. These antennas offer the greatest flexibility without the disadvantages inherent in mechanical systems.
http://www.smart-antennas.de/
TerraSAR X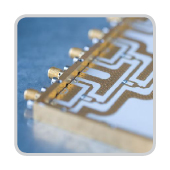 IMST developed and manufactured high-precision 1:32 RF-distribution networks for the earth observation satellite TerraSAR-X. Our devices provide the highly stable distribution of high-frequency signals at 9.65 GHz. In this application, the stability of amplitudes and phases directly affects the precision of the satellite's radar images.